For my last holiday post, I shared a queer and very touching Christmas ad from Norway. This time… nope, this post has no redeeming value. It's pure silliness.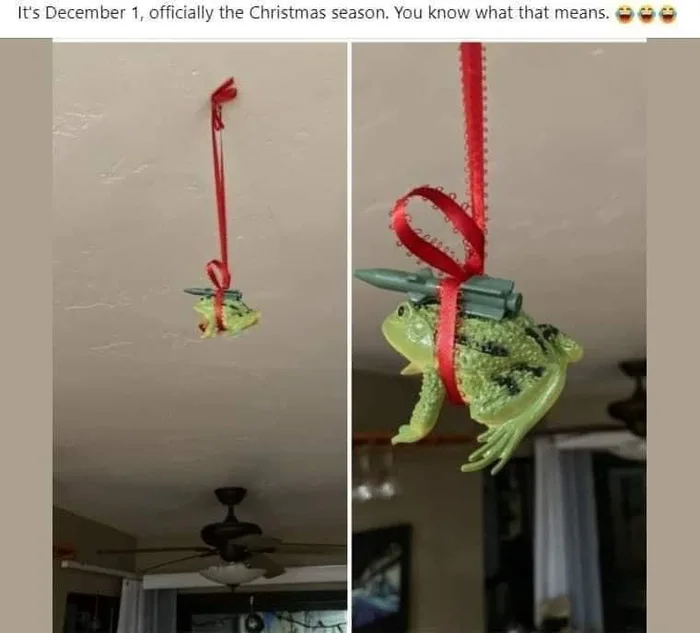 I have never hung up mistletoe, but I would hang up missletoad. I originally thought the pictured showed a knife strapped to a frog, which was bizarre but still hilarious, and it's funny to me either way. I started laughing before I even read the caption, so I figured I should share this.
Happy holidays from the missletoad!